The elegant, Victorian village of Knowlton is located in the heart of the Eastern Townships on the shores of Brome Lake and is known for its Loyalist history and British flavour, as well as for the quality and originality of its restaurants, boutiques and antique dealers.This exceptional village was first settled in 1802; many of its first inhabitants being United Empire Loyalists from the New England states. Originally known as Coldbrook for the stream that runs through the centre of the village, Knowlton grew into a successful settlement.
By 1855, the village had become the county seat with the Honourable Paul Holland Knowlton as its first Warden. Knowlton amalgamated with six neighbouring villages surrounding Brome Lake — Bondville, East Hill, Foster, Fulford, Iron Hill and West Brome — in 1971 to create the Town of Brome Lake. The Town now offers its citizens and visitors quality town services, exceptional community involvement and an unrivalled natural setting in which to enjoy the best life has to offer.
The Town's natural and man-made beauty has been recognized several times on both a regional and provincial level as an entrant in the "Villes, Villages et Campagnes fleuris du Québec" contest. Nineteen ninety-one and 1996 saw the Town take 1st prize in the region of Monterégie. In 1996, the Town was also awarded the coveted province-wide "Iris d'Or" and the prestigious "Pommier en Fleurs" from the "L'Ordre des Agronomes du Québec".
Thanks to the energy, enthusiasm and vision of the forefathers of Knowlton, the village continues to thrive and has now become a favourite year 'round destination for discerning travellers.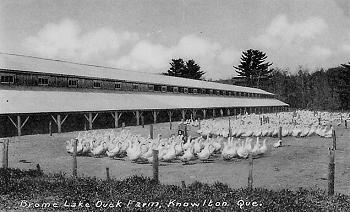 Brome Lake Duck Farm –
1940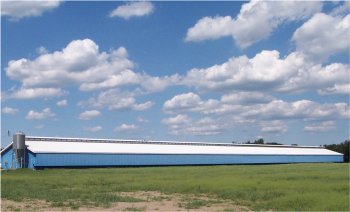 Brome Lake Duck Farm
TODAY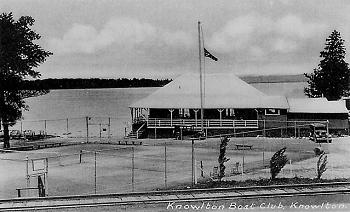 Knowlton Boat Club – 1940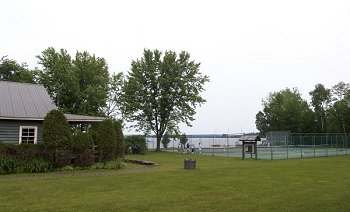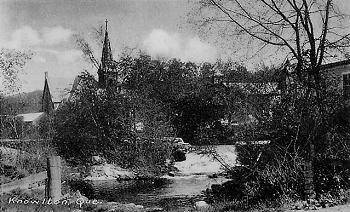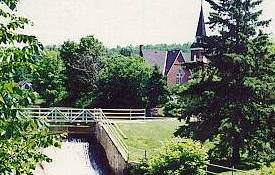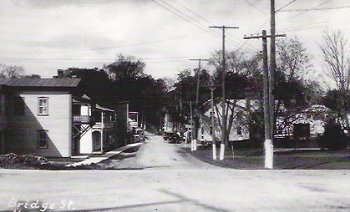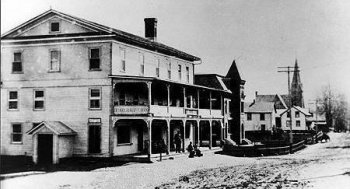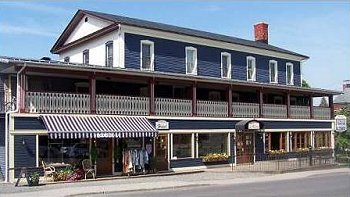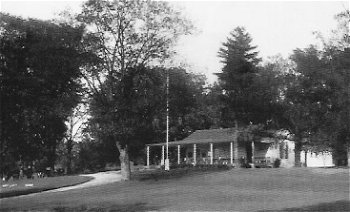 Knowlton Golf Club – 1940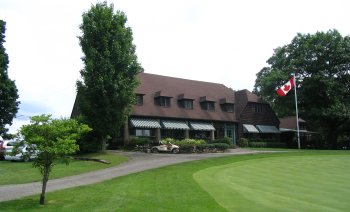 Town Hall and St Paul – 1940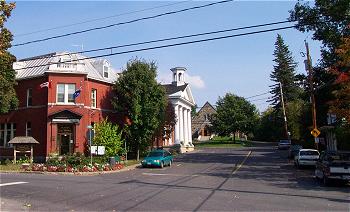 Town Hall and St Paul
TODAY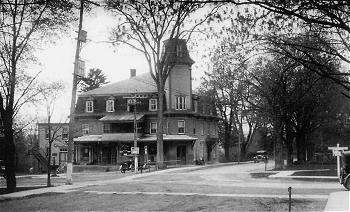 Victoria and Lakeside – 1940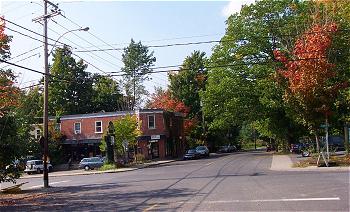 Victoria and Lakeside
TODAY